CPHC Scientific Advisory Board
Roy N. Aruffo, MD
Janis Baeuerlen, MD
David Brodzinsky, PhD
Elissa Burian, MA
Harry Coren, MD
Paul Jay Fink, MD
Alexandra Harrison, MD
Catherine Henderson, PhD
Joe Herzberg, MD
Linda Hirshfeld, PhD
Jodie Kliman, PhD
Christina Lapides, LCSW
Thomas Lopez, PhD
Henry Massie, MD
Fran Morris, MA
Jay Parnes, EdD
Shirley Samuels, EdD
Marjorie Schlenoff, LCSW
William Singletary, MD
Ann Spiegel, MA
David Theis, DMH
David W. Trimble, PhD
CPHC Board of Directors
Geoffrey Fletcher, LMFT, Chairperson
Elissa Burian, MA
Daniel Denebeim, Esq.
Jason Erdell
Phyllis Fullmer
Melissa King-Nuttal
Gilbert Kliman, MD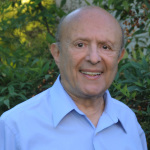 The Cornerstone Research and Service Fellowship Committee
—Gilbert Kliman, MD, author of international, prize-winning book on parenthood; NIMH principal investigator; recipient of 2014 professional lifetime leadership award of American College of Psychoanalysts; distinguished life fellow American Academy of Child and Adolescent Psychiatry.
—Nathan Szajnberg, MD Wallerstein Fellow, Sigmund Freud Professor, co-author of Lives through Time.
—Harriet Wolfe, MD, President-Elect Am. Psychoanalytic Assoc.
Boards & Staff
Headquarters Staff
Clinical Director: Gilbert Kliman, MD
Executive Director: Jessie Rios
Associates
Videographer: Mychel McGoy
Bookkeeper: Doug Carson
Forensic Clinicians
Gilbert Kliman, MD
Nathan Szajnberg, MD
Robert Wynne MFT, PhD
Lewis Bank, PhD
Gina Sarpy, MFTI
Cynthia Sailers, PsyD
Edward Oklan, MD/MPH
David Brodzinsky, PhD
Lucy Marquart, Child Welfare Consultant
Michael McDonald, MEd, Educational Standards Consultant
Torah Hanssen, MD
Research and Service Associates
Nancy Blieden, PhD
Sandy Ghazal, MFTI
Alexandra Harrison, MD
Terese Reitinger
Naomi Stark
Clergy Practices Consultant
Rev. Dr. Randall K. Wilburn, Expert Consultation and Testimony: Protestant Clergy Practices