CPHC Affiliated Service Site: Cornerstone Argentina – Buenos Aires
A site which hosted RNT.
From April 2004 to 2010, Alicia Asman Mallo, MD, child psychiatrist and psychoanalyst, served as the Director of Cornerstone Argentina treating severely and pervasively cognitively impaired preschool children with Reflective Network Therapy. This work was supported by multi-year grants from the International Psychoanalytic Association (IPA) and grants from The Children's Psychological Health Center.
Positive mental health gains, reductions of autism symptoms and IQ rises were documented by Dr. Mallo and her team using the Children's Global Assessment Scale (CGAS), The Child Autism Rating Scale (CARS), and Wechsler Preschool and Primary Scale of Intelligence (WPPSI).
Results included a rare IQ rise for a severely retarded, autistic child who climbed into the normal range and a two-year follow up with another child who appeared to be completely recovered from autism.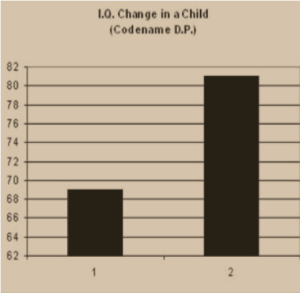 Dr. Mallo's fruitful application of the method was widely reported in her lectures to scientific societies, to hospitals in Argentina and at international psychoanalytic conferences. Videography of actual in-classroom treatments vividly demonstrated this effective method in her presentations. In 2008, Dr. Mallo presented the RNT method, outcome data and treatment video at a major, multinational psychoanalytic conference in Santiago, Chile.
See the Research section for extensive outcome data and an essay by Alicia Mallo, MD about this work.